UNVMC Commission visited the Alto Sinú indigenous reservation to verify and coordinate aid for the health and security crisis


UNVMC Commission visited the Alto Sinú indigenous reservation to verify and coordinate aid for the health and security crisis
Between June 12 and 16, the UN Verification Mission in Colombia organized an inter-institutional visit to support the Emberá Katío indigenous communities of the Alto Sinú reservation inside the Paramillo National Natural Park northwest of the country.
 

 
In this mission, the UNVMC verified the security situation of the Emberá communities and their indigenous guard since different complaints have been made about threats and the presence of illegal armed groups. State entities, international NGOs and other United Nations agencies such as OCHA and Unicef joined the visit.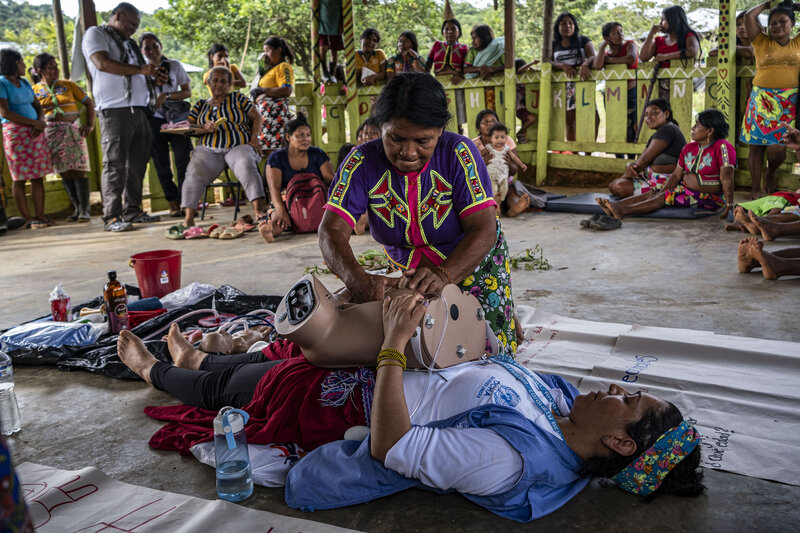 Significant results were achieved on this trip: firstly, the strengthening of the guards and indigenous authorities for their self-protection; secondly, the identification of a malaria outbreak in the population in which it is estimated that 35% of the inhabitants of the reservation may be sick and without medication, finally the decision of the indigenous authorities to initiate the process to obtain the accreditation of the community as a victim of the armed conflict in the Jurisdicción Especial para la Paz (JEP).
 
By: Esteban Vanegas
Public Information Officer - Valledupar Regional Office
UN Verification Mission in Colombia