Peace Day: an opportunity to advance peacebuilding in Colombia

With different events, the International Day of Peace was celebrated in Colombia. Special Representative Carlos Ruiz Massieu opened the day with a joint message with the Ambassador of Colombia to the UN, Leonor Zalabata, in which both called for "building a country where racism disappears, with social justice, with environmental justice, in total peace." In Bogotá, the UN Verification Mission and the UN System in Colombia joined the Mayor's Office with a concert in Bolivar Square by the "Daughters and Sons of Peace Choir," integrated by children of former combatants.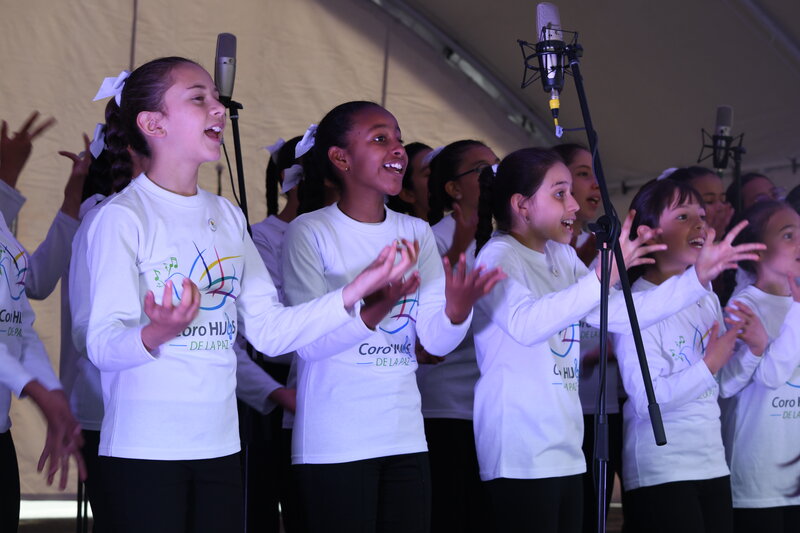 The Mission also participated in events in Antioquia, Arauca, Cesar, and Meta, among others. To conclude the day, in a dialogue with the 64 stations of National Radio, the Special Representative stressed that the International Peace of Day "makes us two invitations: to celebrate what has been accomplished; but also, to commit ourselves, the whole country, to continue advancing in the peacebuilding."
Watch the joint message here:
Héctor Andrés Latorre Santaella
Strategic Communications Officer - Bogotá Regional
UN Verification Mission in Colombia