Former FARC-EP combatants certified as rafting guides in the Amazon jungles of Caquetá, Colombia
In San Vicente del Caguán, Caquetá was inaugurated the Community Tourism and Adventure project of the Territorial Area for Training and Reintegration (TATR), where approximately 100 former FARC-EP combatants are reintegrating into civilian life. The ex-combatants exchanged their weapons and combat suits for a paddle, safety helmets and life jackets as part of a project to attract tourists to one of the areas where they historically clashed with the government for more than 50 years. This project offers travel experiences, rafting, contact and immersion with nature and historical memory under the guidance of ex-combatants and local communities of the Pato River Canyon and the Amazon basin of the Caguán River.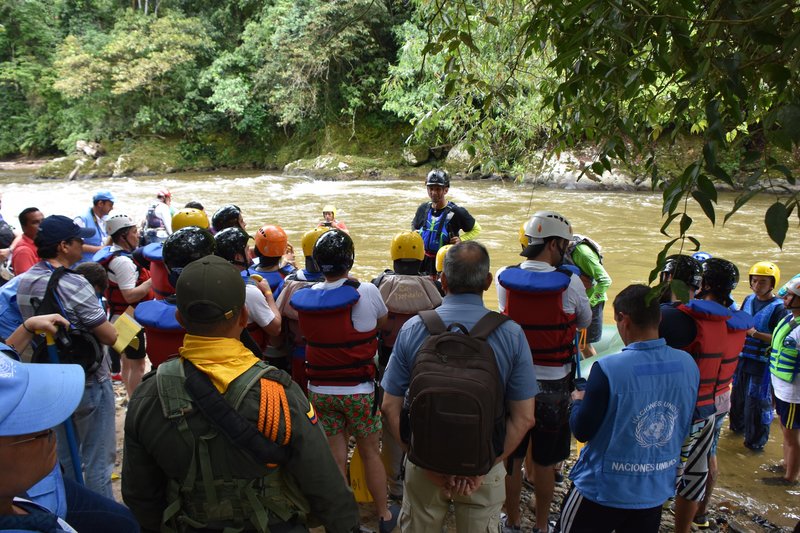 Nine of the ex-combatants residing at the TATR have been certified as tourist and rafting guides thanks to the support of the UN Verification Mission in Colombia, the International Rafting Federation and the Costa Rican company Ríos Tropicales which trained them, for more than a month, in rafting techniques and adventure tourism.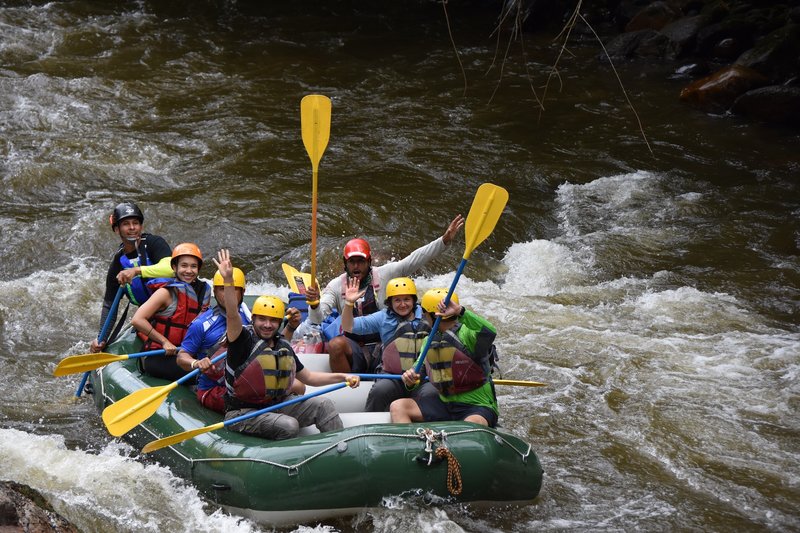 Present at the inauguration were Andrés Stapper, director of the Government Agency for Reintegration and Normalization – ARN by its Spanish acronym, representatives of the Vice-Ministry of Tourism and the Deputy Special Representative of the Secretary-General and Deputy Head of the United Nations Verification Mission in Colombia, Jessica Faieta, who affirmed that these types of projects will ensure the effective reintegration of ex-combatants into civilian life.
"It is very encouraging for us to see these initiatives because they are transforming the ex-combatant's lives. These are the initiatives that we must continue to support This gives confidence in the peace process," said Jessica Faieta.
The ex-combatants who are part of this project are committed to working on its implementation and have already adapted lodging and a restaurant to receive tourists. With optimism, they expect Colombians and foreigners to visit them. "We want them to visit the river and this beautiful nature, to talk to us… We are good people, we want peace and we believe that a different Colombia is possible" says Duberney Moreno, one of the ex-combatants who is part of the project and who received certification as a rafting guide.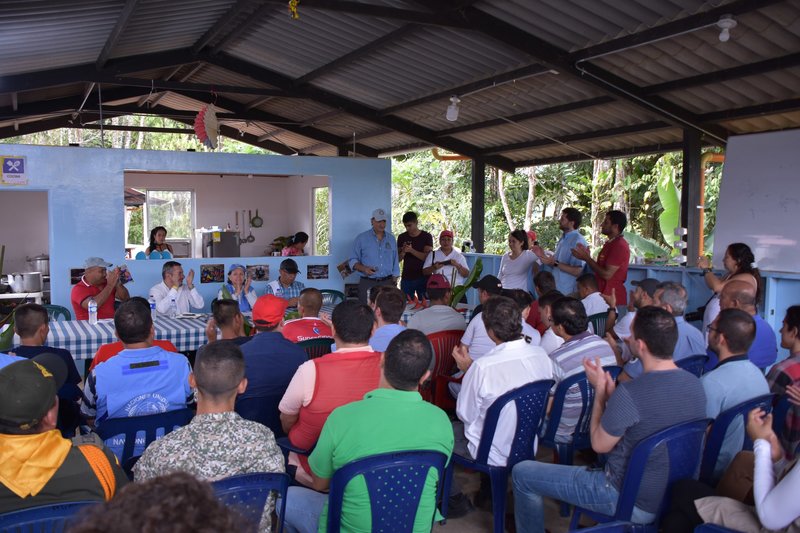 UN Verification Mission in Colombia
Photos by: Antanas Jurksaitis  - UNVMC