"We have to educate to reconcile us"
Mariela López, teacher of the local community of Llano Grande in Dabeiba, leads a reconciliation process from the classroom where 80 children including children of former Farc combatants take classes.
A year ago, at the "Madre Laura Montoya" Educational Institution in the local community of Llano Grande - Dabeiba, Antioquia, there were between 20 and 30 children in the classrooms. Now there is a lack of desks and chairs: With the installation of the Territorial Area of Training and Reintegration -TATR-, where former Farc combatants are doing their transition to civilian life, the number of students increased to 80. 
The reason is explained by teacher Mariela López: "We are promoting reconciliation. We must educate to reconcile ourselves and we are practicing it at the school ". For this reason, the children's parents of the village and other neighbors decided to send their children to the school and to share the classrooms with the children of former Farc combatant, a situation that in the past seemed almost impossible".
Mariela, besides being a teacher, is a victim of the conflict, mother of two children. The FARC displaced her twice from her community, murdered her husband on June 16, 2015. In the past had to witness the forced recruitment of some of her students and despite this, Mariela made the decision to return, to forgive and work for reconciliation.
She does it because she is convinced that children must be apart from conflict and knowing the benefits of reconciliation. She affirms, in front of the Government, private sector officials and Llano Grande community that Colombia will be able to have a new generation that does not see a life option in the war.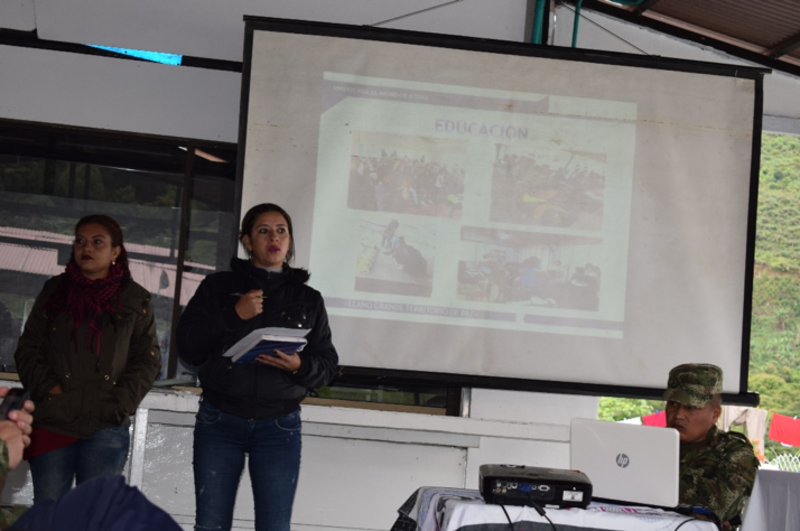 "As a victim of the conflict, I'm healing and I think we can forgive. As an educator I promote equal treatment with all children. Here, at the school, it does not matter if they are victims of the conflict or their parents are former combatant or if they are orphans precisely because of the conflict also if their parents are government officials or if they are from the community. They are just that, children" said the educator.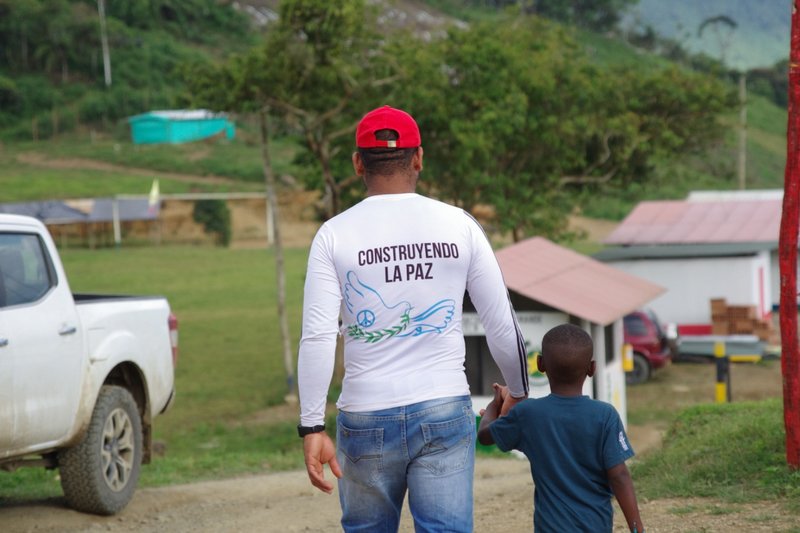 This is how the teacher Mariela began to talk about peace and reconciliation in her classroom. Today she is a reference for the community: She is part of a committee of women that promotes reconciliation in Llano Grande integrated by the community, public force and former Farc combatants.
"Years ago, we did not imagine this would happened. In the classroom you can already see many desks occupied because more than 80 community and Farc children are studying together. Before, the school was almost empty" affirms Mariela. While Yabirson Salas, resident of the area, believes that "the best thing that could have happened to us as a community is this peace process. Families live quieter and we want more jobs opportunities, security and that our children can study".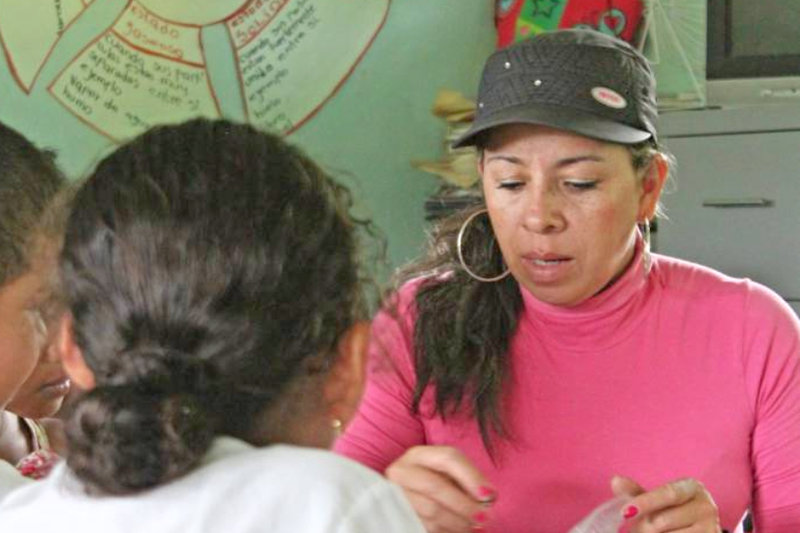 Photo: Office of the High Commissioner for Peace.
The story of Professor Mariela was highlighted by an editorial in the "El Tiempo" newspaper that summarizes what is happening in Llano Grande, Dabeiba. "What has happened in that community and in that school, interprets everything that real and spiritual disarmament means. And a better future can be seen by knowing that children of guerrillas and victims share classes and recreation, as well as soldiers, police and Farc ex combatants gather for a football game, to wash the facades of the school and houses, or to improve the roads. This reconciliation story began with Mariela who convened women's Farc former combatants. The ex-guerrillas returned, no longer with a rifle on their shoulders, but with children holding hands. That is a picture of peace".
Elizabeth Yarce, Public Information Officer - Medellín Regional.
UN Verification Mission in Colombia.