Council of Medellin debates reintegration in Antioquia

The UN Verification Mission in Colombia was invited to present a report on its work in the region.

Reintegration in Antioquia and the scope of the work of the UN Verification Mission in Colombia were presented this Thursday, 6 February, in the plenary session of the Council of Medellin, by the regional head of the Mission in Antioquia, Francesc Claret.
In response to an invitation from the President of the Council, Luis Bernardo Vélez, with 21 council members and officials of the Mayor's Office of Medellin in attendance, an overview was shared on the progress made on a rural level and the challenges surrounding urban reintegration.
The socialization and pedagogy shared by the UN Verification Mission were welcomed by council members from various political parties that came together to reflect on the importance of the implementation process that also impacts the city. According to the Agency for Reintegration and Normalization (ARN) statistics, approximately 500 former combatants and their families live in the municipalities of the metropolitan area.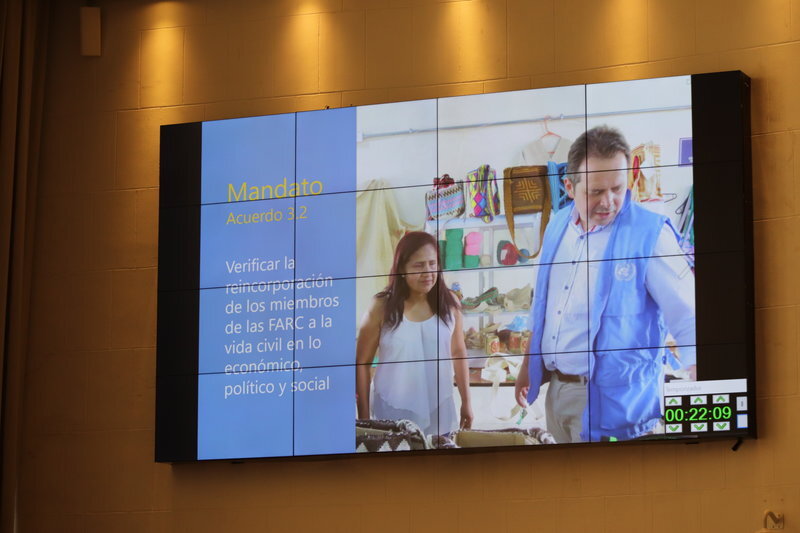 "Medellin has been a model for peacebuilding nationwide due to the achievements obtained in the implementation of reintegration policy and social cohesion that may contribute as a firm foundation for the reintegration process with FARC, the government on a local and national level among other actors," said Francesc Claret.
During the presentation, Claret highlighted the importance of establishing in the Council a Commission for Peace, supporting public policy for reintegration with resource allocation and technical capacity, strengthening the Municipality Council for Peace, Reconciliation and Peaceful coexistence and the strengthening of inter-institutional coordination.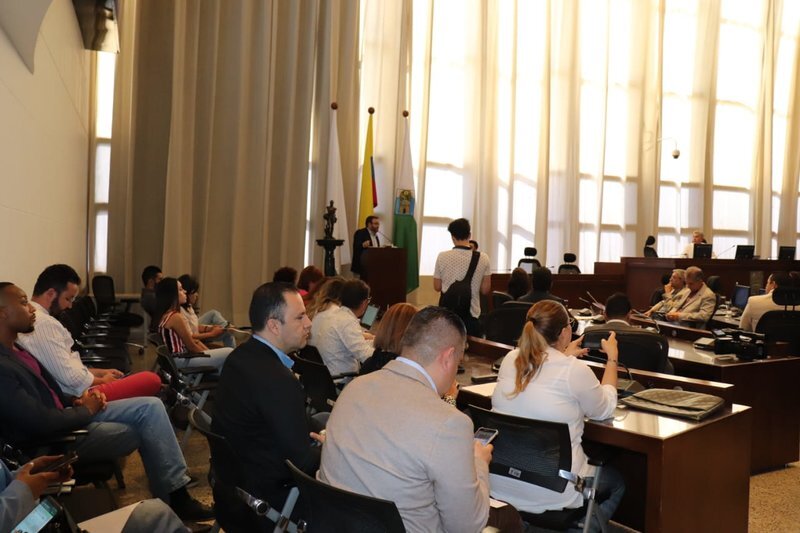 Elizabeth Yarce
Public Information Officer – Antioquia Regional
UN Verification Mission in Colombia